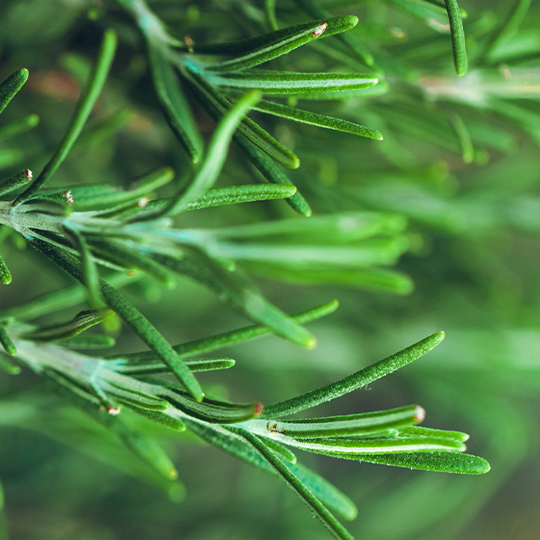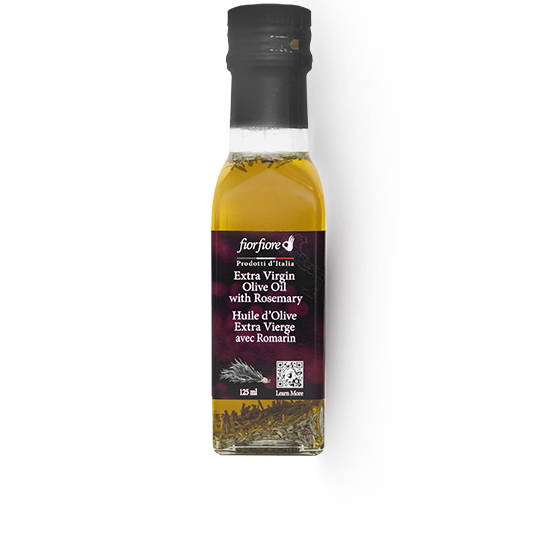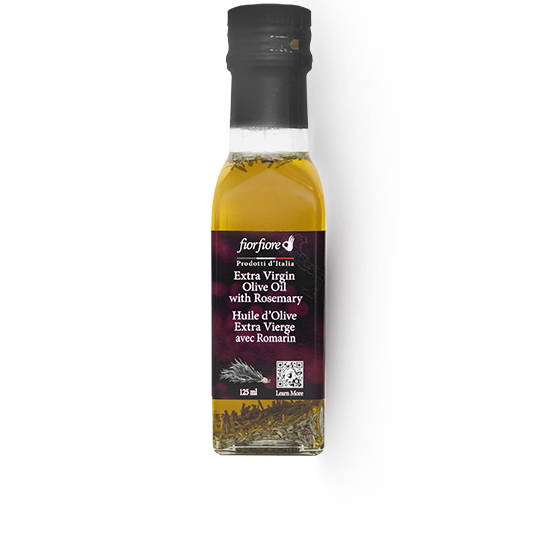 Extra Virgin Olive Oil With rosemary
The best quality rosemary is infused in pure select extra virgin olive oil, harvested and pressed at the right ripeness. In Italian cuisine, the infusion of extra virgin olive oil and dried rosemary is often used in the preparation of first courses and soups, roasted meats, vegetable side dishes, bread, pizzas, focaccia and cheeses.
NOT ONLY AROMA: PURE EXTRA VIRGIN OLIVE OIL AND HIGH QUALITY ROSEMARY
INFUSION MADE AS IT ONCE WAS. Extra virgin olive oil is a staple in Italian cuisine, and since ancient times it has been infused with spices. Only through a rigorous process of selection of raw materials, as tradition dictates, are the flavors, aromas and all the organoleptic properties of both the extra virgin olive oil and the infusion ingredients it enhances.
PICKED AND PRESSED: ONLY PURE EXTRA VIRGIN OLIVE OIL. The manufacturing process is traditional and subject to high analytical standards. The extra virgin olive oil is obtained by mechanical pressing of the olives, harvested at the right moment of ripeness, through a continuous cycle extraction plant (press), at low temperatures (27 degrees celsius) to preserve all the aromas of the freshly picked herb. A delicate oil results from this process, ready to enhance the essence of the rosemary.
ONLY HIGH QUALITY ROSEMARY. The selected rosemary is of excellent quality, freshly picked and then dried, maintaining pleasant and intense notes.
THE SECRET OF THE DECANTING PROCESS. The dried rosemary is infused in extra virgin olive oil in special steel tanks for about 10 days, to let the oil extract and acquire all the aromas of the Mediterranean plant. During this time expert tasters carry out repeated tests to establish the correct level of fragrance and flavor.
THE PROPERTIES OF ROSEMARY. Rosemary is an evergreen plant, very common throughout the Mediterranean, widely used in Italian cuisine thanks to its intense aroma which gives the dishes a pronounced flavor. Since ancient Greek times it was used to embellish foods and as a medicinal plant is rich in beneficial essential oils. It was also used as a crown, to decorate the heads of heroes.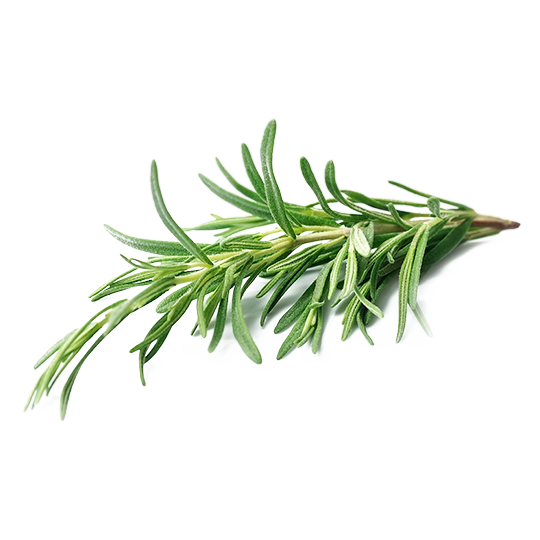 Extra virgin olive oil, rosemary natural flavour, dried rosemary
Use in salads, even on meat and fish as a final aromatic touch. Store in a cool, dry and dark place.
| | Nutrition Facts | Per 1 tbsp (15ml) | %Daily Value* | Read more |
| --- | --- | --- | --- | --- |
| | Calories | 120 | | |
| | Fat | 14g | 19% | |
| | Saturated | 2g | 10% | |
| | Trans | 0g | | |
| | Carbohydrate | 0g | | |
| | Fibre | 0g | | |
| | Sugars | 0g | | |
| | Protein | 0g | | |
| | Cholesterol | 0mg | 0% | |
| | Sodium | 0mg | 0% | |
| | Potassium | 0mg | 0% | |
| | Calcium | 0mg | 0% | |
| | Iron | 0mg | 0% | |
---
*5% or less is a little, 15% or more is a lot.
THE ITALIAN SEA ROSE
Rosemary is one of the most common aromatic plants in Italy together with basil. It is an easy-to-grow, robust, frost-resistant plant and in the spring it offers beautiful blue-lilac flowers. Its name derives from the Latin terms rosa and maris, or sea roset.

In fact it is a plant closely linked to the sea because it grows spontaneously on the cliffs overlooking the Mediterranean. It can therefore be said that Italy is surrounded by rosemary! It has been used in the kitchen since ancient times to flavor meat, fish and vegetables. It was also hung in bunches to keep moths from cupboards and kitchen pantries.

Rosemary essential oils are also used in herbal medicine as a digestive aid. In the Middle Ages, magical virtues are attributed to rosemary because of its balsamic properties, so much so that objects of all kinds were created in rosemary wood to be used as talismans, including combs that were believed to prevent hair loss.
Average rating:
0 reviews