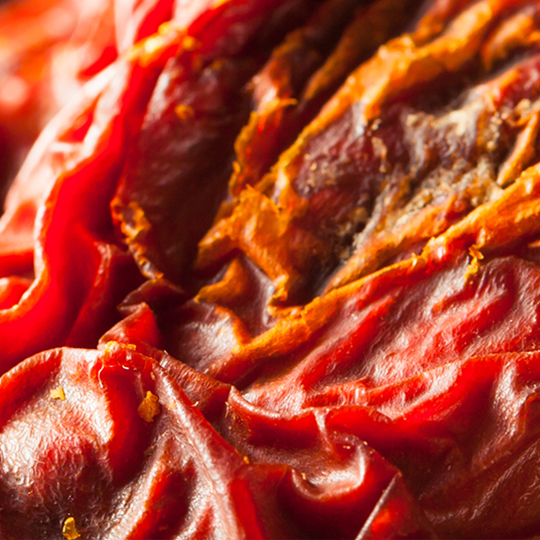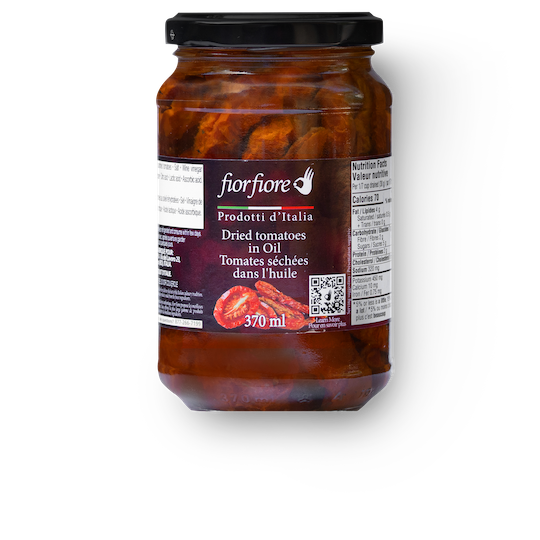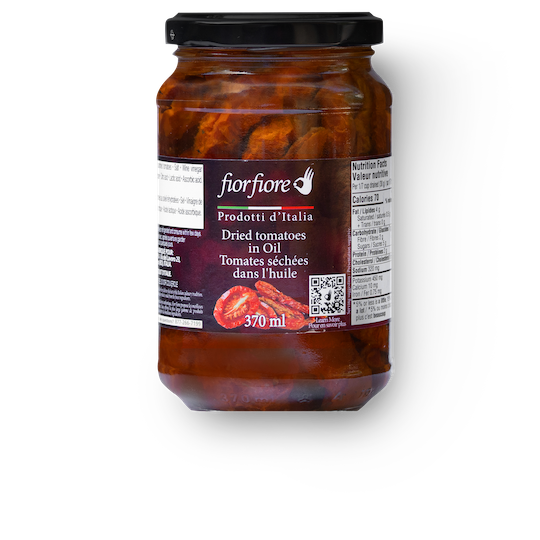 Dried tomatoes in sunflower oil
Sun-dried tomatoes seasoned with aromatic herbs have an unmistakable, inviting and appetizing aroma; a concentrate of taste!
Dried tomatoes have multiple uses in cooking. They are a classic appetizer and side dish on their own, but also ideal on bruschetta, in sandwiches, on crackers, chips or tortillas and great on salads.
Enrich your recipes! Try them also as an ingredient in starters and entrees based on meat and fish.
WE KEEP THE ITALIAN GASTRONOMIC TRADITION
MAINTAINING THE ITALIAN GASTRONOMIC TRADITION: Our simple and delicious recipes have been passed down from generation to generation, preserving Italian gastronomic tradition. Now, past and future merge, with ancient flavors and modern day creativity creating authentic Italian fare and re-imagined classics, for everyday enjoyment. Widely used by Italians for everyday cooking, Fiorfiore bruschetta, pate and condiments offer an authentic Italian culinary experience of the highest quality.
EXCEPTIONAL QUALITY RAW INGREDIENTS: We care about our ingredients. Every single one is rigorously selected and crops are consistently monitored, because we understand that quality ingredients translate to the highest quality food.
WE KNOW EVERY SINGLE PRODUCT: Throughout growing, pre-production, production and post-production, all of our products are closely monitored, to ensure the highest quality and food safety that our customers expect.
THE TRADITIONAL METHOD MAKES THE DIFFERENCE: Each Fiorfiore product is made with traditional methods and the most advanced technologies to bring to you tastier, safer, and more convenient authentic Italian foods for your everyday enjoyment.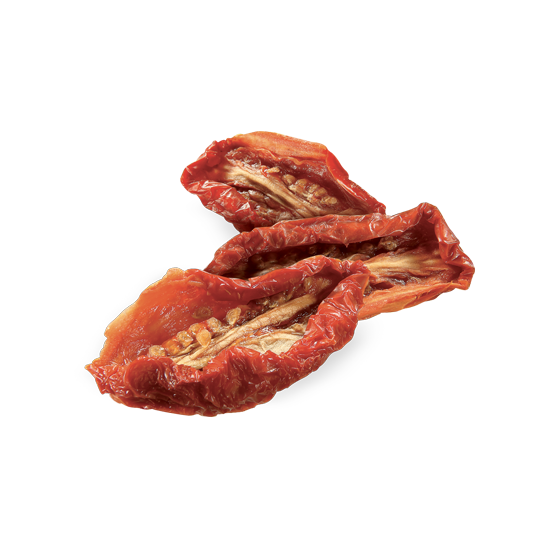 Sunflower oil, Rehydrated sundried tomatoes, Salt, Wine vinegar (contains sulphites), Parsley, Garlic, Chili pepper, Citric acid, Lactic acid, Ascorbic acid.
Contains:Sulphites.

Store in a cool dry place, once opened keep refrigerated and consume within few days
| | Nutrition Facts | Per 1/7 cup drained (30 g) | %Daily Value* | Read more |
| --- | --- | --- | --- | --- |
| | Calories | 70 | | |
| | Fat | 4 g | 5% | |
| | Saturated | 0,5 g | 3% | |
| |    Trans | 0 g | | |
| | Carbohydrate | 7 g | | |
| | Fibre | 2 g | 7% | |
| | Sugars | 5 g | 5% | |
| | Protein | 2 g | | |
| | Cholesterol | 0 mg | | |
| | Sodium | 320 mg | 14% | |
| | Potassium | 450 mg | 10% | |
| | Calcium | 10 mg | 1% | |
| | Iron | 0,75 | 4% | |
---
*5% or less is a little, 15% or more is a lot. Puglia:
the heel of the boot
Preserving vegetables in oil is one of the oldest tecniques known. The Romans already knew many of the properties of oil, including its ability to preserve food. Pickles were then preserved in spring and summer to stock up and cope with the colder months.

Among the most renowned pickled preserves in the whole peninsula, the ones from Puglia stand out.
Puglia is a land embraced by two seas, the Ionian and the Adriatic, with crystal clear waters, and a coastline that stretches for 800 km. The region inspires with a blend of hospitality, history, nature, and art, rich in archaeological and architectural treasures dating back to the ancient Greeks and Romans.

From extra virgin olive oil to fine wines, food products from Puglia are being recognized internationally for their excellence. Artisanal cheeses, cured meats and sun-dried tomatoes are a major staple of Central and Southern Italy, and the major producers are located in Puglia.



Alberobello, in the province of Bari, Puglia.

Average rating:
0 reviews