The basic idea of
pizza
is simple: flour, water and yeast are combined to create a disc made out of dough. Then the imagination comes into play: it can be topped with a variety of ingredients before or after baking.
As far back as 3,000 BC, the use of yeast was known, and the Ancient Greeks prepared discs of bread called "plakous". More than anyone else, it was the Romans who began to use flour from a wide variety of grains to cook discs made out of dough. If we thought of pizza only in this way, it would be hard to pinpoint the exact location when asked: "Where did pizza originate?" But real pizza is much, much more.
THE ORIGINS OF PIZZA: MASTUNICOLA PIZZA AND CECINELLI PIZZA 
We need to go back to the Kingdom of Naples, some time between the 16th and 17th centuries. This is where the so-called Mastunicola Pizza originated, topped with lard, sheep's cheese, black pepper, basil and ciccioli, a type of pork crackling. It was a long road before arriving at this point. Around the same time, the Cecinelli Pizza also became popular. It is stuffed with small whitebait fish, which is called "cecinelli" in the local dialect.
THE TOMATO LANDS IN NAPLES
We have to wait until the mid-1700s before Neapolitan pizza makers began to use tomatoes — a recently introduced food product from the New World that they initially looked upon with suspicion. This is when the pizza finally conquered the hearts of the people.
But something was still missing; something was needed to make pizza a true legend that would win over all social classes, including royalty.
THE BIRTH OF THE PIZZA MARGHERITA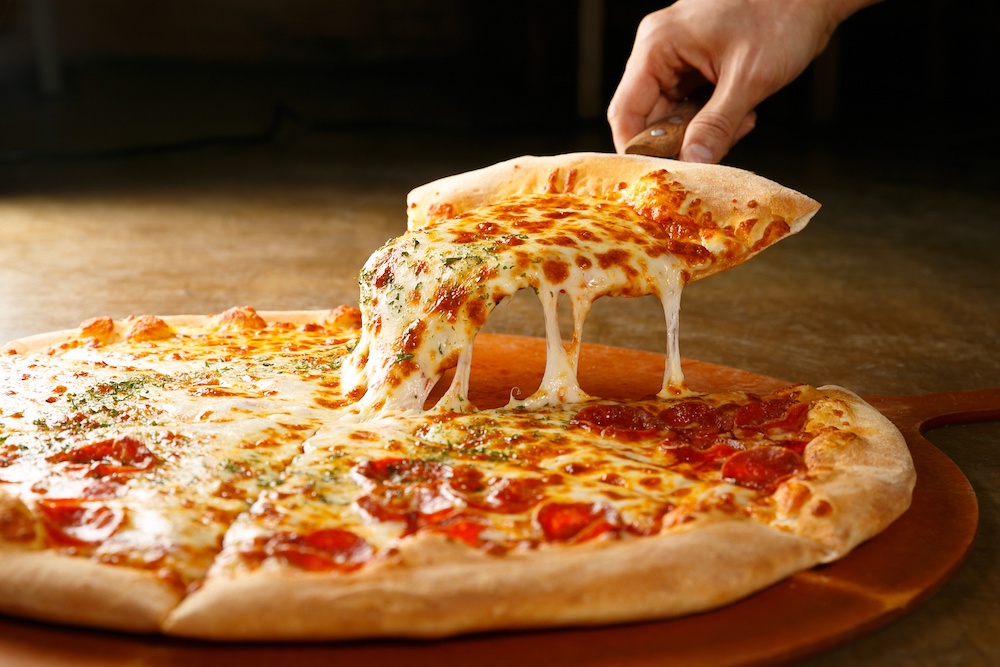 In 1889, the owner of the historic Neapolitan tavern, "Pizzeria di Pietro e Basta Così," Raffaele Esposito, decided to dedicate a pizza to Queen Margherita of Savoy that became the most famous and most popular pizza in the world. This dish was both easy to prepare and ingenious, as it symbolized the new Italian flag. Basil stood for the green, mozzarella the white, and tomato the red. A true work of art. 
THE BIRTH OF PIZZERIA
Pizza's success was immediate, but limited to the Kingdom of Naples.
It wasn't until the early 20th century that the first eateries dedicated exclusively to pizza were born. They were called "pizzerias" and took this dish beyond the borders of Naples. It was popular throughout Southern Italy, and then in the North, where it arrived only after World War II.
PIZZA AROUND THE WORLD
As we all know, people from Southern Italy emigrated all over the world — bringing pizza with them. Each country quickly transformed it in their own distinct way. But genuine, authentic Italian pizza can still be found in Italian pizzerias across the globe.
Now everyone can prepare one at home with Fiorfiore's Pizza Crust Mix.