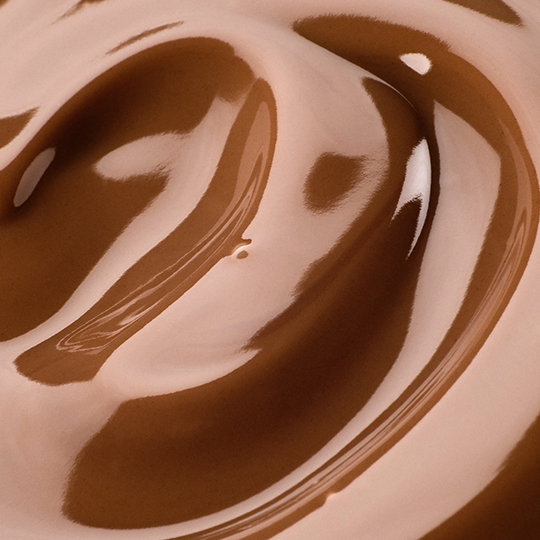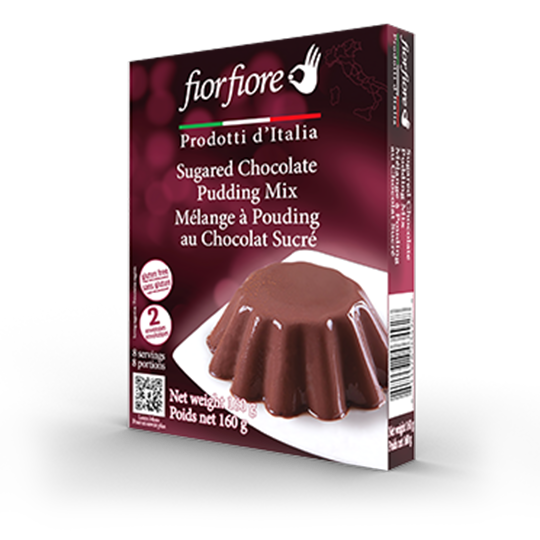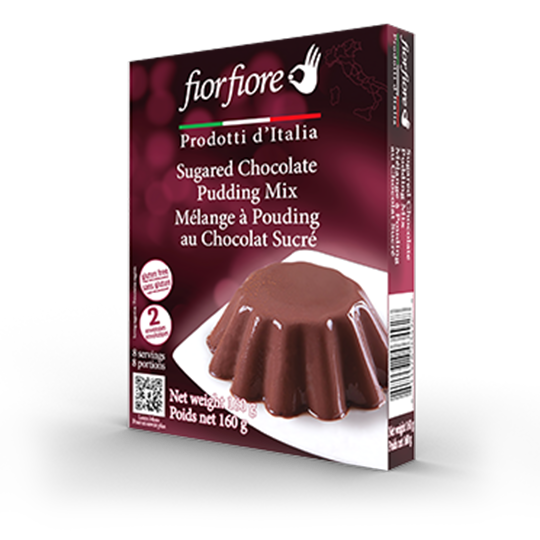 Sugared Chocolate Pudding Mix
Fior Fiore invites you to try our traditional recipe that dates back to 1939. Our recipe is a tribute to the traditional snack that's simple and nutritious, with an intense chocolate flavour and a thick texture. For adults, this chocolate pudding is perfect with the addition of shaved orange rind or a teaspoon of instant coffee, rum or Baileys. The chocolate pudding can be divided into single portions or poured into one large mould. It can be served plain or sprinkled with powdered sugar and garnished with a dollop of whipped cream and a blackberry. Good with any type of milk, it can also be prepared with non-dairy milk substitutes (such as soy or almond milk) and sweetened to taste with any type of sugar or sweetener.
Dessert Mixes For Traditional Recipes: Delicious From The First To The Last Bite
ITALIAN CREATIVITY IN THE KITCHEN SINCE 1939. Starting in a small shop where few preparations for bread and desserts were made to the most advanced production methods, always following the ancient recipes, now available for your table.
QUALITY AND INTEGRATED SYSTEM CONTROL. Training, research and high specialization to transform the most innovative ideas into simple dishes to prepare and for all to enjoy.
ALWAYS INNOVATIVE TECHNOLOGY Production processes are constantly being improved to meet the most modern and highest global standards.
FOOD SAFETY: each phase of the production process is certified and responds to the most demanding protocols of quality and to the selection of ingredients and methods used.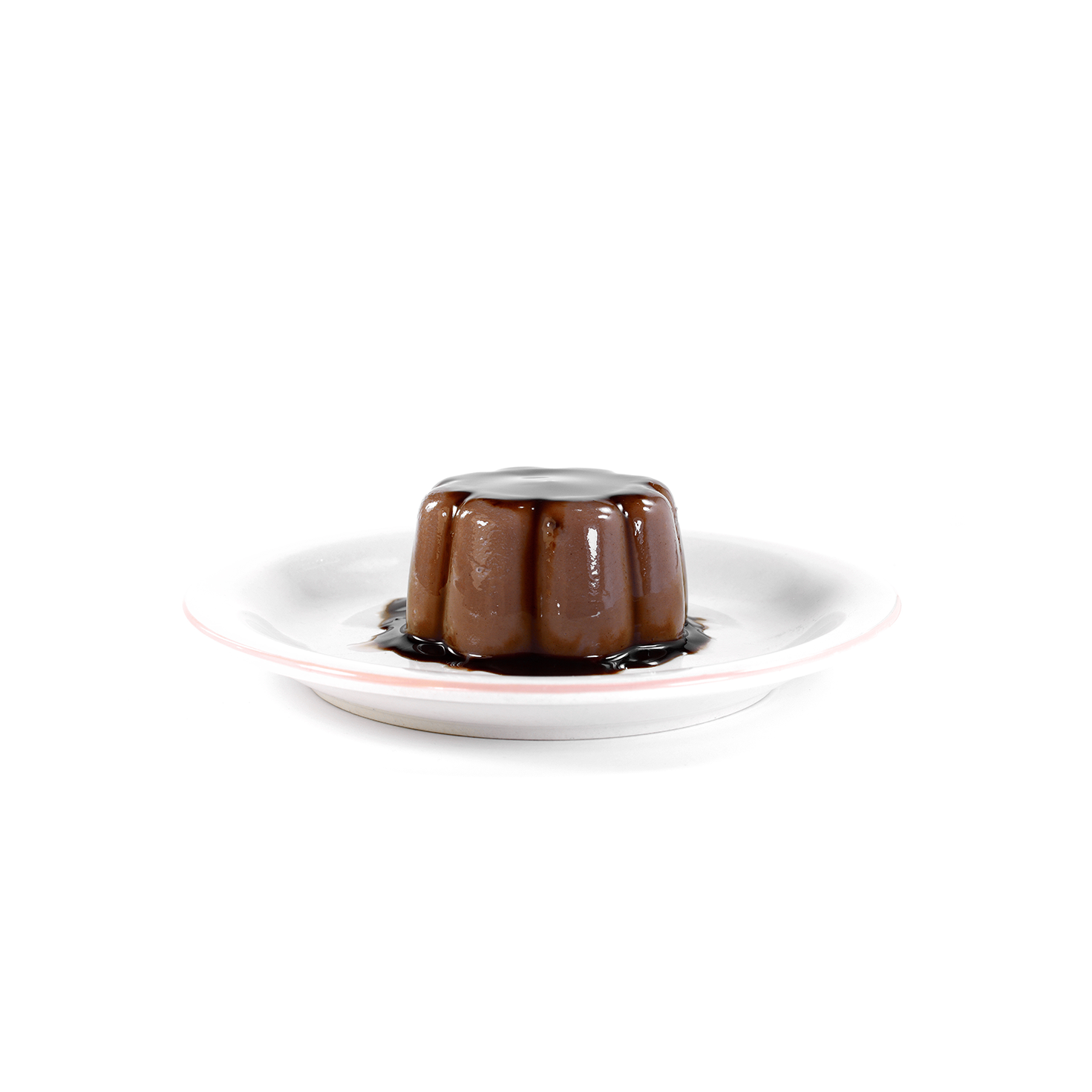 Low fat chocolate powder (sugar, lean cocoa), sugar, corn starch, Carrageenan, salt, flavour.
May contain: soy.

Pour content of one envelope in a pot and slowly add 1⁄2 litre of milk. Boil for 3 minutes while stirring continuously. Pour the pudding into 4 small moulds or one large mould. Leave the pudding to cool for 4 or 5 hours at room temperature or about 2 hours in the refrigerator. Keep the pudding in the fridge until ready to serve.
| | Nutrition Facts | Par 1/8 du mélange (20g) | %Daily Value* | Read more |
| --- | --- | --- | --- | --- |
| | Calories | 75 | | |
| | Fat | 0,5 g | 1% | |
| | Saturated | 0,3 g | 2% | |
| |    Trans | 0 g | | |
| | Carbohydrate | 16 g | | |
| | Fibre | 2 g | 6% | |
| | Sugars | 13% | 13% | |
| | Protein | 1 g | | |
| | Cholesterol | 0 mg | 0% | |
| | Sodium | 45 mg | 2% | |
| | Potassium | 240 mg | 5% | |
| | Calcium | 5 mg | 0% | |
| | Iron | 2,3 mg | 13% | |
---
*5% or less is a little, 15% or more is a lot. Pudding: From Veneto To All Of Italy: The Most Appreciated Pudding
Among puddings, the most popular is certainly the classic chocolate, an ingredient that started appearing in Venetian recipes only at the end of the nineteenth century. The pudding ("budino" in Italian) spread from the Veneto Region through Italy, where it was widely used not only as a dessert, but also as a second course: in fact, milk, honey, rice, raisins, flour and sugar were mixed which made it very rich. The term "budino" was not born to refer to a sweet recipe but a savory one. It derives in fact from the Latin botellus, animal guts that were used to prepare sausages or salty recipes. The French boudin derives from the vulgar diminutive Botellinus, which originally still indicated a delicatessen preparation: boudin blanc (sausage) and boudine noir (black pudding). The types of sweet puddings known today were born only during the 18th century.

Average rating:
0 reviews