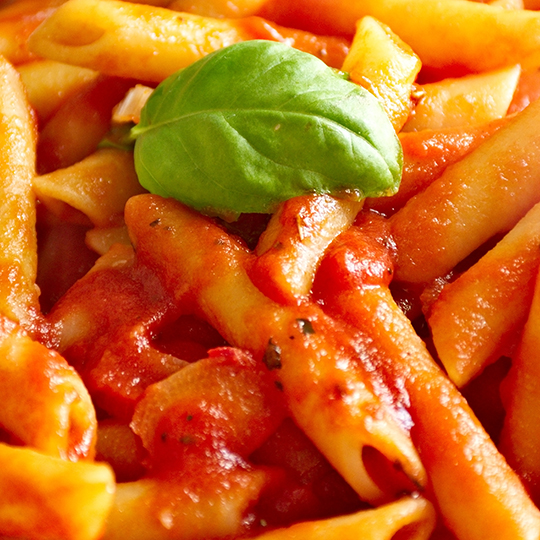 One of the world's most famous Italian recipes, ready in a flash with the best pasta and the finest ingredients. Quick and easy to cook on the stove or in the microwave, it lets everyone experience the authentic taste of real Italian pasta with arrabbiata sauce. Strictly without additives or palm oil. 
Arrabbiata is a spicy sauce, typical of the city of Rome and more generally of the Lazio region. The name, which means "angry", describe the spicy character of this sauce. It might make one's face red, as when they are raging mad. In Rome, penne all'arrabbiata are a typical late night dish, when meeting up with friends and the night is still young, you improvise a quick, easy snack.
THE AUTHENTIC FLAVOUR OF TRADITIONAL ITALIAN RECIPES... WHENEVER, WHEREVER!
FOR THOSE WHO LACK TIME AND AREN'T WILLING TO GIVE UP AUTHENTIC ITALIAN TASTE Only carefully selected, high-quality ingredients without additives or preservatives can bring out the essence of traditional recipes, plain and simple. Awide range of ready-to-heat products, created and designed with convenience in mind. Quick to prepare, thanks to innovative preservation techniques, and oh so tasty!
NO ADDITIVES, PRESERVATIVES OR PALM OIL: JUST PREMIUM INGREDIENTS Fiorfiore Ready Meals contain no additives: this line of products is free of monosodium glutamate, flavourings and preservatives. Nothing but real Italian taste.
AS GOOD AS FRESH Additives with different functions are widely used in the food industry: the most common is monosodium glutamate, a flavour enhancer and an essential component of stock cubes. Its purpose is to "spice up" recipes and sometimes make up for a lack of taste. Unfortunately, this additive dulls all flavours with an equal "base". Without monosodium glutamate, flavour can only be obtained via top-quality ingredients and richer recipes, in order for food to taste as good as fresh.
FREEZE-DRYING: ONE OF THE SAFEST PRESERVATION TECHNIQUES Freeze-drying is among the safest and most advanced modern preservation techniques. It uses a rapid drop in temperature to eliminate water from food while keeping flavours and nutritional values intact, with no need for additives or preservatives.
25 YEARS OF FREEZE-DRIED QUALITY AND PASSION FOR ITALIAN GASTRONOMIC CULTURE Fiorfiore producers specialize in the development and production of quality, ready-to-cook foods containing the best freeze-dried ingredients, selected and brought together to reflect Italian culinary culture. Fiorfiore Ready Meals go through a series of thorough and stringent checks to ensure quality, taste and wholesomeness. Special scanners and auditors ensure that packaged goods contain only the healthy, quality ingredients chosen for recipes.

Certifications:
• Non-GMO with "Bureau Veritas" for polenta
• IFS with "Bureau Veritas": Higher level
• BRC with "Bureau Veritas": Grade A
• Ministerial authorization in accordance with Italian Legislative Decree 27.1.92 no. 111
• HACCP procedures since 1999
• Certified organic by CCPB, no. CZ/CC 03054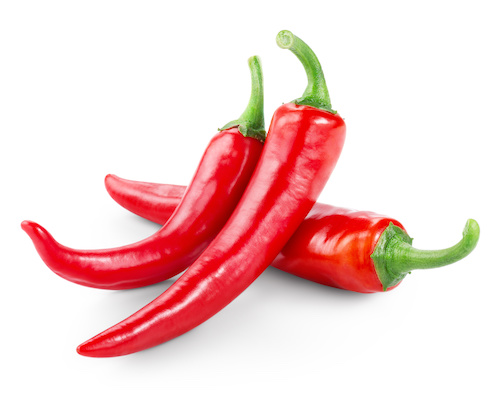 Durum wheat semolina pasta, (durum wheat semolina, water), Dried tomato, Rice flour, Sugar, Salt, Corn starch, Skim milk powder, Artificial flavours, Yeast extract, Dehydrated onion, Dehydrated garlic, Oregano, Beet powder. Contains: Wheat, Milk.
Bring 1 1⁄2 cups of water, and a teaspoon of olive oil to a boil in a wide, low pan.
When water boils, pour contents of the bag into the pan and stir.
Cook for 6 minutes on a medium heat. Wait for 1 minute before serve.
| | Nutrition Facts | Per 2/3 pack (84 g) | %Daily Value* | Read more |
| --- | --- | --- | --- | --- |
| | Calories | 280 | | |
| | Fat | 0.5 g | 1% | |
| | Saturated | 0.2 g | 1% | |
| | Trans | 0 g | 1% | |
| | Carbohydrate | 58 g | | |
| | Fibre | 4 g | 14% | |
| | Sugars | 7 g | 7% | |
| | Protein | 11 g | | |
| | Cholesterol | 0 mg | | |
| | Sodium | 1110 mg | 48% | |
| | Potassium | 550 mg | 12% | |
| | Calcium | 50 mg | 4% | |
| | Iron | 1.5 mg | 9% | |
---
*5% or less is a little, 15% or more is a lot. Rome; the Eternal City
Rome, the capital of Italy, is located in the region of Lazio. Among its treasures are the Trevi Fountain, the Piazza di Spagna and the immortal legacies of the Roman Empire, from the Colosseum to the Pantheon. It is also a land rich in flavors and typical dishes, coming from simple peasant traditions: from sausages to cheeses, from fruit to vegetables.

The dishes of Roman culture were aimed at supporting those who worked in the fields from very early in the morning until sundown, every day.
Typical Roman ingredients that accompanied these peasants are the famous pecorino cheese, bucatini and ricotta. The dishes that are now known all over the world are Carbonara, born from the union of eggs and bacon supplied by American troops during the allied liberation of Rome, pasta alla Gricia, all'arrabbiata, alla matriciana with the tasty bacon from Amatrice, artichokes alla Giuditta and tripe.

The undisputable link between the Eternal City and food is also immortalized by the movie, "An American in Rome", with the actor Alberto Sordi intent on eating a large plate of pasta. An iconic scene that symbolizes Italian food all over the world.

Roman Forum, Rome.
Average rating:
0 reviews