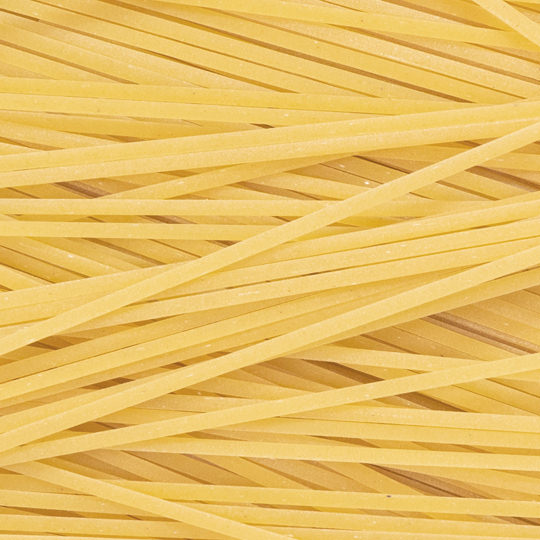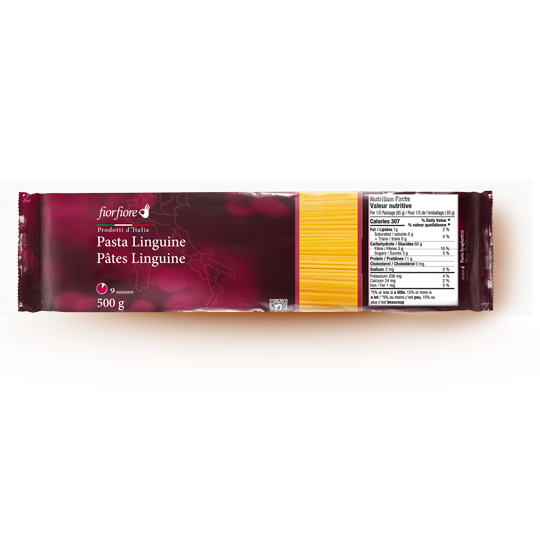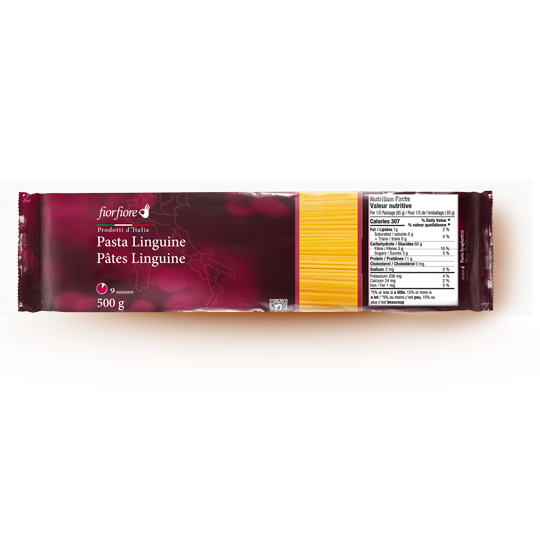 Linguine pasta is flattened spaghetti originating from the Ligurian tradition in the city of Genoa. Also known as Bavette or Trenette in Italy, this delicious pasta is holds sauce well, and is a delicious pair for pesto, fish and shellfish sauces, tomato based or heavier cheese sauces.
Authentic Italian Pasta
QUALITY COMES WITH TIME: We understand that good food comes from quality ingredients, and great food comes with time. That's why we use the best ingredients and traditional, low-temperature, artisanal preparation methods to bring to you an aromatic, flavorsome, perfectly textured pasta that to which sauce clings rather than slides.
ARTISANAL BRONZE-CUT PASTA: Traditional Italian bronze-cut pastas are slightly coarser than the modern day faster produced Teflon, resulting in a pasta that cooks better and holds the sauce the way it should, rather than slipping off in a pool at the bottom of your bowl. We choose Italian pasta factories that extrude pasta with bronze-cut dies, because at Fiorfiore, we don't prioritize production speed at the cost of quality.
SLOW, LOW TEMPERATURE DRYING: Fiorfiore pasta takes12 hours to dry, passing through different climatic zones. This slow, low temperature drying is critical to preserve the aroma, flavor and some nutritional value of the wheat and to maintain a consistently high quality and texture. Our slow, traditional drying methods are what set Fiorfiore worlds apart from industrial pasta that dries for less than two hours at high temperatures.
PERFECT PASTA JUST IN 10 MINUTES:It's widely understood that the thickness of pasta affects its cook time and presentation. Thick pasta holds its form better, but requires fourteen to fifteen minutes to cook. Fiorfiore has rewritten the rules after 30 years of formulating, testing, adjusting recipes, to create a perfectly textured and shaped pasta that is fully cooked in 10 minutes. Now you can enjoy a perfect, full flavored, al dente pasta, pasta in less time, every time.
AL DENTE PASTA EASIER TO DIGEST: Experts suggest that pasta should be drained at the right time and eaten al dente (when it is tender outside but still firm inside). This cooking method enhances the taste and makes pasta easier to digest.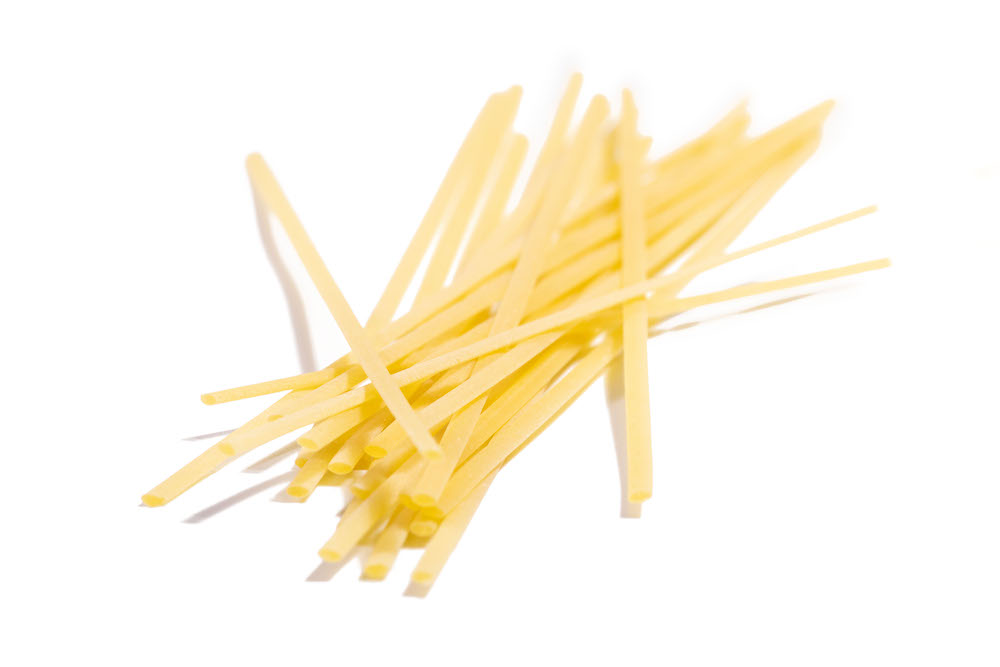 Bring 1 litre of water to a rapid boil. Add a pinch of salt. gradually add pasta to the boiling water. Stir gently and return to a rapid boil. Cook without a lid, stirring occasionally for the minutes indicated on the package or until reaching the desired degree of tenderness. Drain and season to taste.

Cooking time: 9 minutes.
| | Nutrition Facts | Per 1/5 package (85g) | %Daily Value* | Read more |
| --- | --- | --- | --- | --- |
| | Calories | 307 | | |
| | Fat | 1 g | 2% | |
| |    Saturated | 0 g | 0% | |
| |    Trans | 0 g | | |
| | Carbohydrate | 60 g | | |
| |    Fibre | 3 g | 10% | |
| |    Sugars | 3 g | 3% | |
| | Protein | 11 g | | |
| | Cholesterol | 0 mg | | |
| | Sodium | 2 mg | 0% | |
| | Potassium | 206 mg | 4% | |
| | Calcium | 24 mg | 2% | |
| | Iron | 1 mg | 5% | |
---
*5% or less is a little, 15% or more is a lot. The importance of pasta in Italy
Liguria, the Italian Riviera, a coastal region historically tied to trade, boasts many famous destinations, from the jetset Portofino to the "Five Lands" of Cinque Terre, to the port city of Genoa.

Culinary traditions are intrinsically linked to the seafaring history of the region. The cuisine is based on simple, fresh ingredients: wild herbs, Taggiasca olives, anchovies. A wide variety of regional pastas blend perfectly with the native basil pesto, the King of sauces.




Vernazza in province of La Spezia, Liguria.




Average rating:
0 reviews