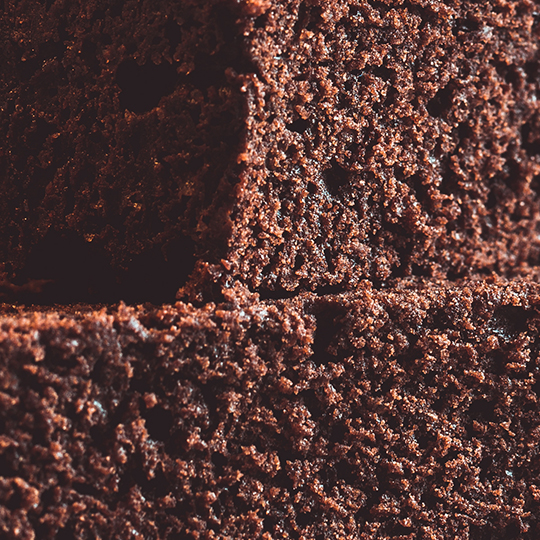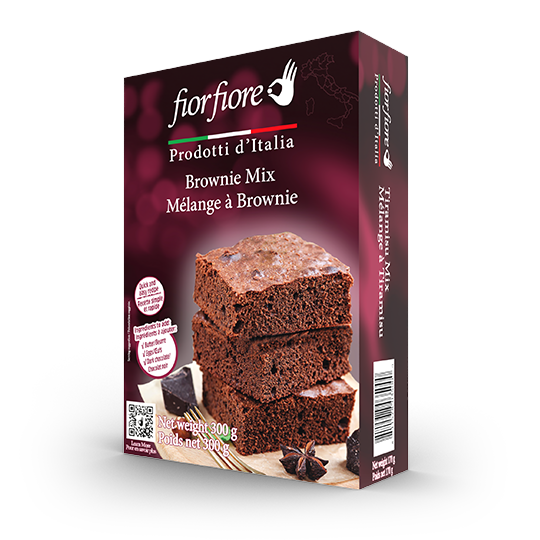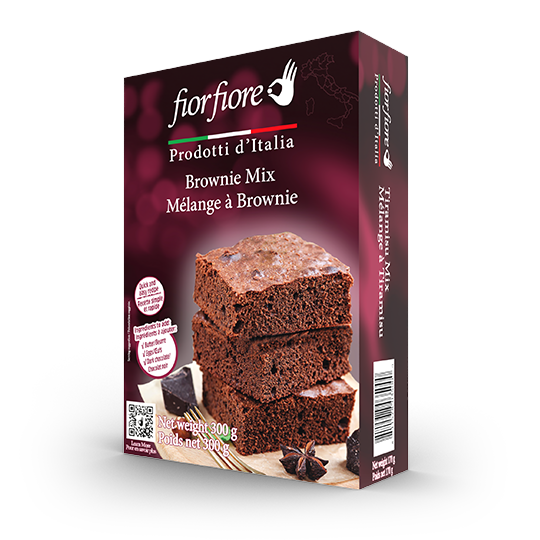 Fiorfiore pays tribute to the USA with a classic American dessert. This chocolatey baked good is often served with warm milk, ice cream or whipped cream. It can be frosted , filled with chocolate chips or hazelnuts or even flavoured with vanilla or mint. Brownies are popular  as an afternoon or evening snack, accompanied by coffee. A quick and easy recipe for a brownie that's delicious and has healthy ingredients. Simply add the fresh ingredients and bake! Success is guaranteed. They're also perfect to take with you to work, school or on a picnic!
La "Tenerina", The Cake Of Lovers
THE STORY OF THE "TENERINA" CAKE. La Tenerina, "the cake of lovers", was created in homage to the second Queen of Italy, Elena of Savoy, who married King Vittorio Emanuele III. Elena was viewed by the court as a sweet bride with a tender heart. So the King decided to dedicate a cake to her that was just like her: the Tenerina
THE ORIGIN OF THE ENGLISH NAME. This chocolate cake in English was called Brownie due to its dark brown color.
HOW IT IS SERVED. Traditionally it is served cut into small squares that can be covered with icing and may also contain chocolate drops or hazelnut flakes.
PAIRING. Brownies can be served accompanied by a scoop of vanilla ice cream, whipped cream or fruit.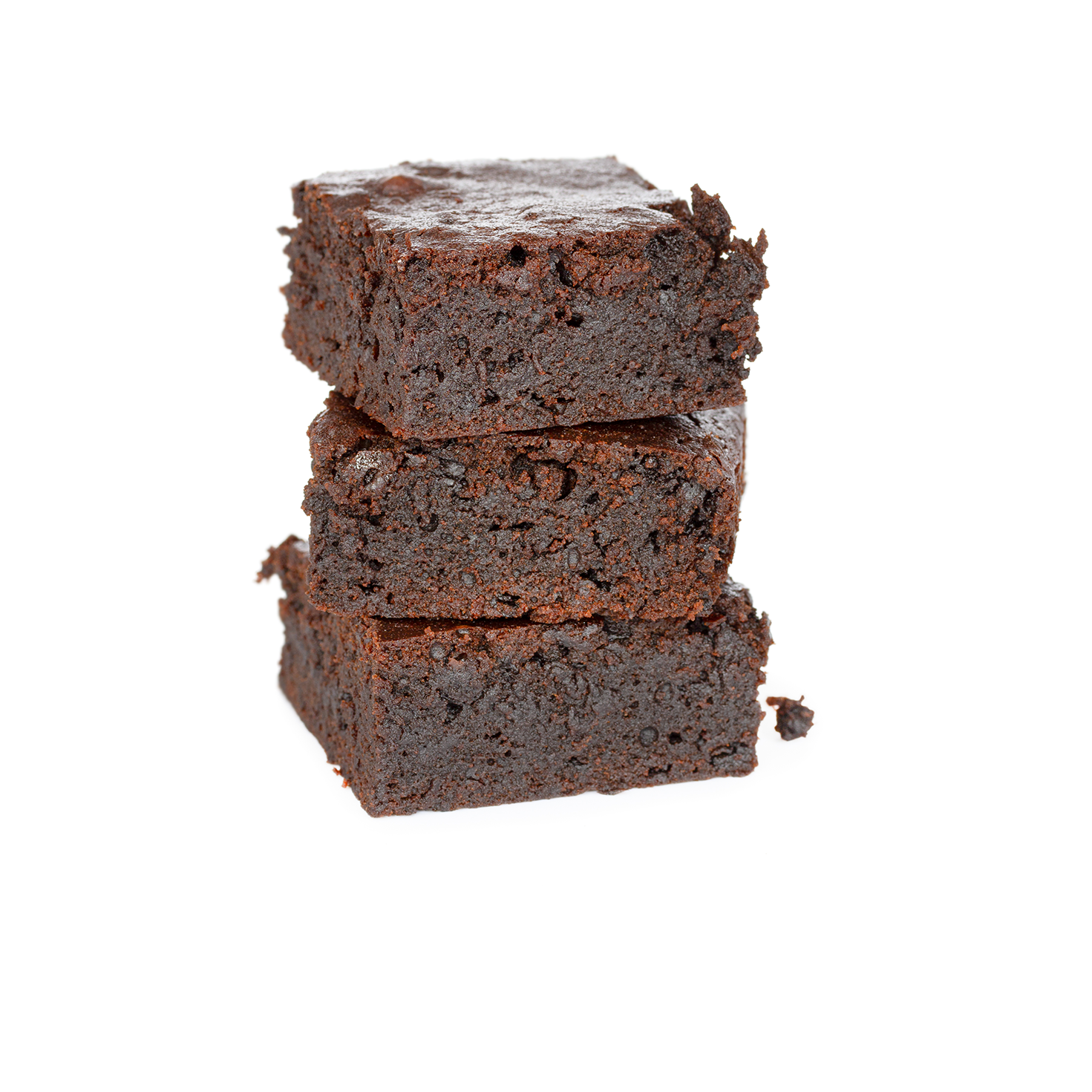 Enriched wheat flour, Sugar, Rice flour, Low fat cocoa powder, Sodium acid pyrophosphate, Sodium bicarbonate • Salt,Artificial flavours
Contains: Wheat.
May contain: Soy, Milk, Sesame.

What you need: 125 g of butter, 3 eggs and 200 g of dark chocolate, a bowl, an electric mixer and a rectangular tray 35 x 27 cm.
Chop the dark chocolate and melt in a water bath. When the chocolate is melted, add the soft butter into pieces. Stir until a liquid and homogeneous mixture is obtained, then remove from the heat and leave to cool. In a bowl beat the eggs with an electric mixer. With the mixer in action, add the Brownies mix and the chocolate and butter mixture. Cover the pan with parchment paper and pour the mixture inside. Bake in a preheated oven at 180 ° C for 25 minutes. Once cooked, let it cool and serve.

| | Nutrition Facts | Per 1/10 cup (19 g) | % Daily Value* | Read more |
| --- | --- | --- | --- | --- |
| | Calories | 60 | | |
| | Fat | 0 g | 0% | |
| | Saturated | 0 g | 0% | |
| |    Trans | 0 g | | |
| | Carbohydrate | 14 g | | |
| |    Fibre | 0 g | 0% | |
| | Sugars | 6 g | 6% | |
| | Protein | 1 g | | |
| | Cholesterol | 0 mg | | |
| | Sodium | 0 mg | 0% | |
| | Potassium | 75 mg | 2 % | |
| | Calcium | 10 mg | 1% | |
| | Fer | 1,5 mg | 8% | |
---
*5% or less is a little, 15% or more is a lot. It is Italy that gives Europe the recipe for chocolate!
The history of chocolate is mostly Italian, and not Swiss as many people think. It was in fact an Italian, Christopher Columbus, the first European to come across the cocoa bean in America and who brought it to Europe. Since then, chocolate has always had a very close relationship with Italy. It is here where, before elsewhere, so many recipes were developed that made chocolate famous around the world. From the early 1600s, chocolate became part of the Italian tradition. Mainly two cities were producing it: Florence and Venice. Since then it has been particularly loved by Italians, who appreciate it in all its forms and in all its flavors: from milk to dark chocolate, from hazelnut to pralines.

Average rating:
0 reviews